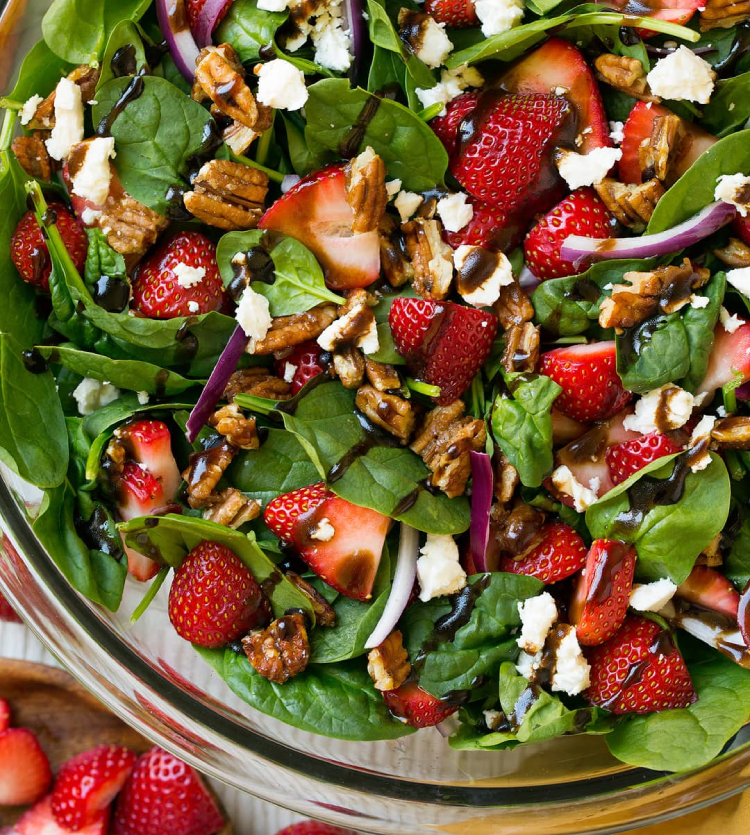 Berry Spinach Salad with Strawberry Vinaigrette
| by Jonah Creed
There's no better way to welcome in spring than with a fresh, colourful and absolutely scrumptious salad. Our seasonal favourite makes use of plump field berries and hearty spinach, dressed in Creeds own sweet and tangy Strawberry Vinaigrette.
This is a perfect salad to serve with a weekend brunch alongside a quiche, but it's also great as a meal on it's own with a grilled chicken breast on top. 
Serves 1
Ingredients
5 oz baby spinach
5 oz strawberries
1/2 cup blueberries
1/2 cup raspberries 
1/2 red onion
1/2 cup Creeds Strawberry Vinaigrette Dressing
For garnish:
2/3 cup feta cheese
1 cup candied walnuts
Directions

1. Cut strawberries and onion into slices.

3. Combine all the salad ingredients in a large bowl.

4. Drizzle with dressing and toss to coat.
5. Sprinkle feta cheese and walnuts on top and serve.

6. Enjoy!
Be in the know
Promotions, new products and sales. Directly to your inbox