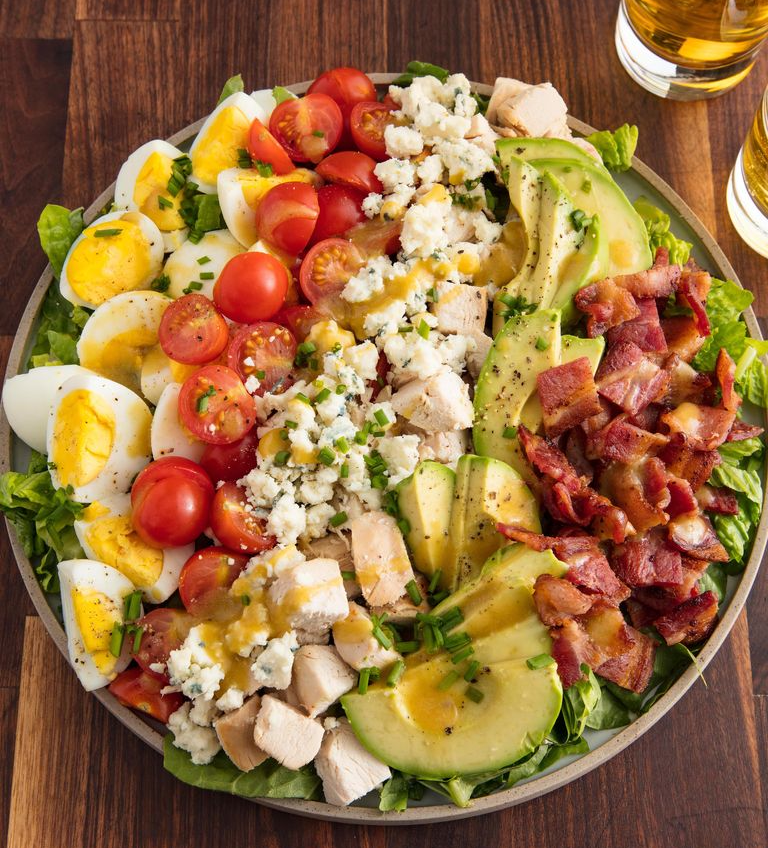 Creeds Cobb Salad
| by Jonah Creed
Some of the most classic dishes in the world came together by mere happenstance.
Like the classic Cobb Salad.
Rumour has it that Robert Howard Cobb, owner of the Brown Derby restaurant in Hollywood, CA threw a bunch of leftovers together for a late night meal. He tossed them in some French dressing and the Cobb salad was born. 
We've put our own Creeds stamp on this chunky chopped salad. We swapped out French dressing for our honey mustard dressing for a sweet and gentle heat and opted for blueberry stilton in lieu of blue cheese for a nice fruity kick. 
Serve it at brunch or as a hearty salad for dinner.
Serves 4-6
Ingredients
1 cup Creeds Honey Mustard Dressing
1 head romaine lettuce, coarsely chopped
4 hard-boiled eggs, peeled and quartered
12 oz. cooked chicken breast, diced
8 slices bacon, cooked and crumbled
1 avocado, thinly sliced
4 oz. crumbled blueberry pie stilton
5 oz. chopped tomatoes or halved cherry tomatoes
2 tbsp. finely chopped chives
Directions
1. On a large platter, spread out lettuce.
2. Add rows of hard-boiled egg, chicken, bacon, avocado, blueberry stilton, and tomatoes.
3. Season with salt and pepper and drizzle with Creeds Honey Mustard dressing.
4. Garnish with chives and serve. 
Be in the know
Promotions, new products and sales. Directly to your inbox