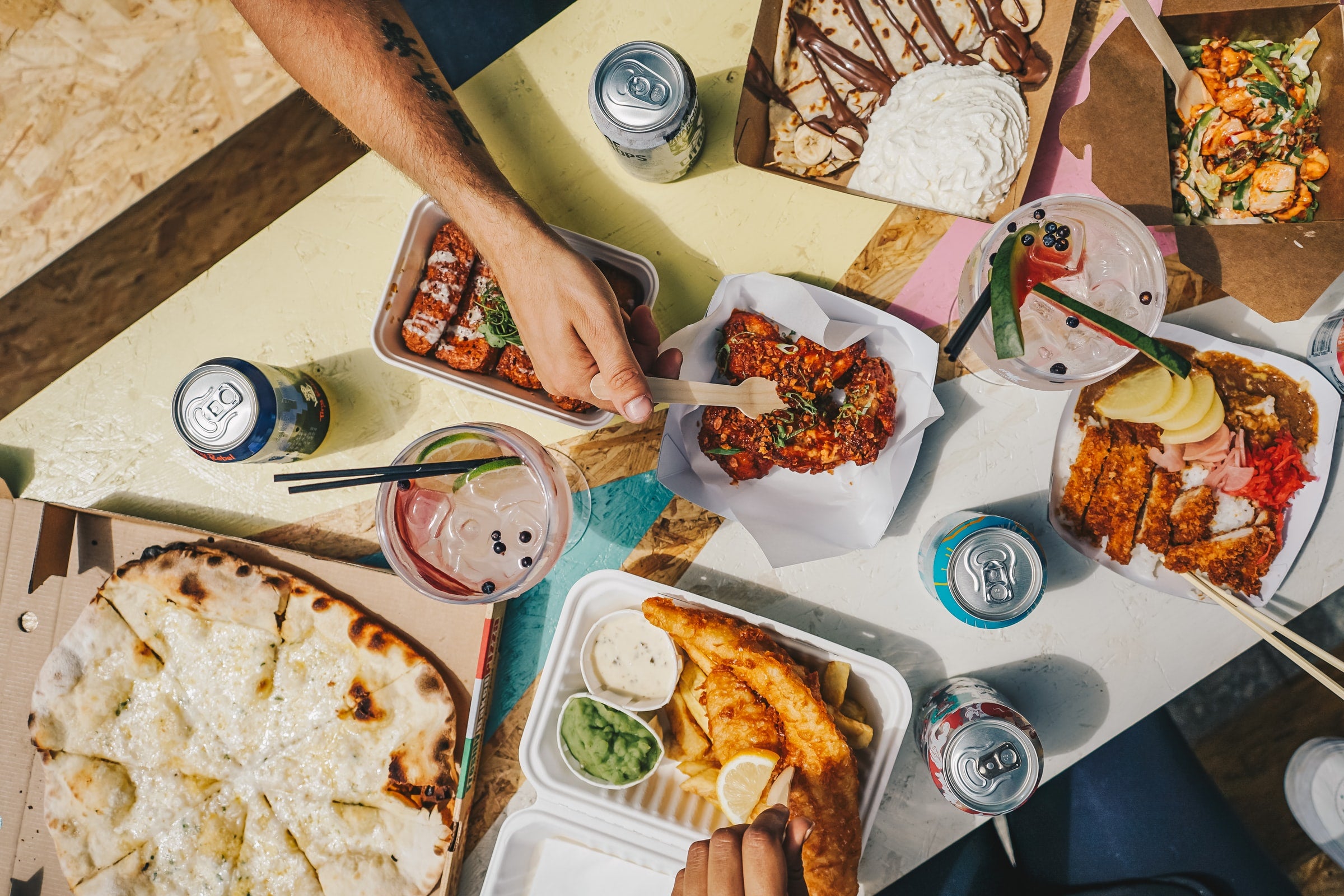 10 Best Gourmet Game Day Foods
| by Jonah Creed
It's sports season! And nothing says Game Day like a gourmet snack spread. Whether you're tuning into the NHL or basketball playoffs, or catching an MLS, tennis or golf game on the widescreen, you need premium eats. From classic chips and salsa to crunchy nuts, and from handheld favourites to scrumptious finger foods, we have your snack game covered. And don't forget the beer!
Crispy, crunchy and oh-so-satisfying, you'll love our all-natural, homemade potato chips. Enjoy paper-thin potatoes deep-fried to a golden brown finish and coated with kosher salt and herbes de Provence. 

Get restaurant-style pizza from your oven in minutes. With all of the hallmarks of gourmet pizza — wood fired with delightfully thin crust, loads of gooey cheese and perfectly seasoned pepperoni — these pies will be the home run of your snack table.

Fresh and fabulous, Creeds own salsa is crafted with local produce and just the right level of spice. Serve this bright, zesty salsa with crispy chips and guac and you have a delicious hat trick. Use any leftover sauce to level-up your morning scrambled eggs.
Gourmet salsa demands gourmet chips. With the slight heat of cayenne pepper and bright acidity of fresh lime juice, our chili lime tortilla chips deliver. Salty and delightfully crisp, these savoury chips stand up to all kinds of delicious dips.
Take classic popcorn, add rich sweetness and extra saltiness and you have a gourmet experience. This artisanal popcorn, crafted in small batches, is a truly elevated snack with intense flavour and delightful crunchiness. If you're more Team Savoury than Team Sweet, the white cheddar is just as addictive.
Score big points with these premium nuts. Our dry roasted macadamia nuts, crafted in small batches, are a nut-lover's dream. Salty and slightly sweet, rich and buttery, these creamy nuts are so tasty, you can't eat just a few.
Macaroni & cheese is already a blissful eating experience. But roll it into balls, coat in panko and fry to golden perfection — a mac & cheese "bomb" — and you have the ultimate game-watching snack. Crispy and cheesy and heavenly … a hole-in-one handheld delight.
This premium beef jerky is a game-changer. Strips of flank steak, marinated in Creeds Marinade, are dried to perfection. The result: a chewy, but tender, meat party for the mouth. A deeply satisfying snack.
Potstickers are a slam dunk at any party. With delightfully chewy and flavour-infused dough wrapped around a gourmet chicken filling, these savoury handheld snacks won't last long. Just pop them in the oven and serve with Creeds Tao Sauce.
No game day snacking platter is complete without something sweet. Our S'Mores cookies are ready-to-bake (no campfire needed) and crafted from delicious ingredients: rich milk chocolate, gooey marshmallow and crisp graham crackers. So sublime and satisfying, just call them dessert.
Be in the know
Promotions, new products and sales. Directly to your inbox