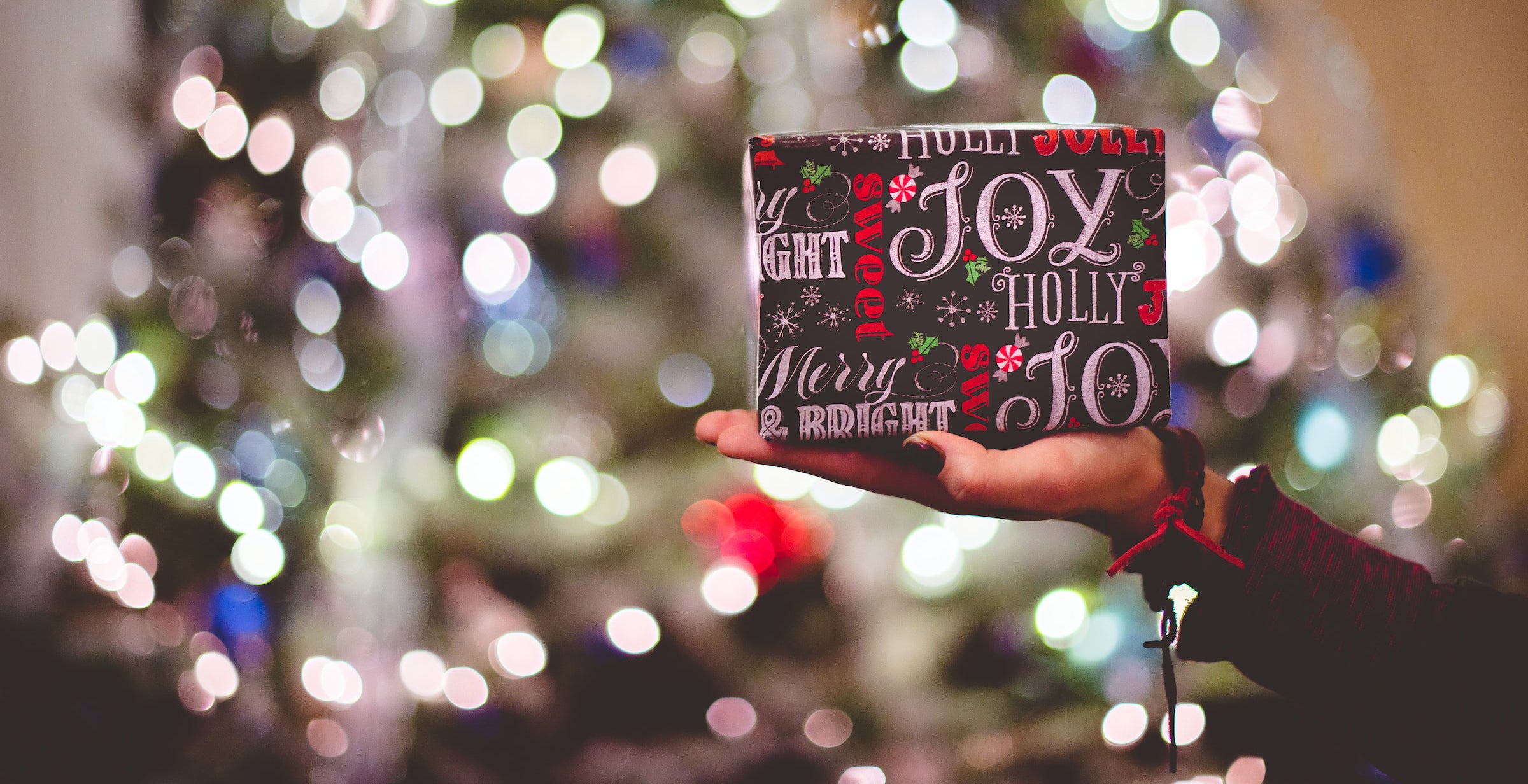 Top 10 Gourmet Gift Ideas for 2022
| by Jonah Creed
The holiday season is coming up fast. It's a time when we think about our treasured family and friends, and the ways we can show our appreciation. And often that means presents!

If you're looking for unique and elegant gifts to give to the foodies and food lovers on your list, we've got you covered. From luxurious premium chocolates to stylish tableware, and from sweet kids' treats to handcrafted accessories, here are some of our favourite gifts to give this festive season.

Give the foodie in your life a delicious box of gourmet condiments, all seasoned with truffle. Each of these spice mixes and sauces are prepared with sumptuous black or white truffle — you won't look at traditional condiments the same again! Indulge in luxurious black truffle mustard, mayonnaise and ketchup, white truffle honey, and black truffle salt and "dust" (with carob).

Who doesn't love buttery shortbread during the holidays? These gorgeous biscuits, crafted by the Shortbread House of Edinburgh, are light, flaky and delicately sweet with a slight creaminess from the clotted cream. Inside the beautiful blue octagonal tin are rounds and rounds of indulgent, melt-in-your-mouth cookie goodness.


What happens when you pair luxurious chocolate with artisan liquorice? Confection heaven. The Winter Selection Gift Box is a collection of mouth-watering liquorice balls wrapped in creamy chocolate coatings — like Salt & Caramel, Coffee Kieni, Dark & Sea Salt and Christmas Butter Cookie. Treat a sweet-toothed someone with these Denmark-made treats. 

These fruit crisps are delicious pieces of art. Fresh oranges are thinly sliced and dried to preserve the nutrients and gorgeous colour, then dipped in divine dark chocolate. Each slice has its own nuances of sweet and citrus. Crispy, snap-able and elegant, these treats come in a variety of flavours like lime, lemon, apple, mandarin, pineapple, and more. They make a lovely stocking stuffer!

What's better than delicious chocolate? Chocolate you can play with! Each ToyChoc gift set contains six Christmas themed boxes — a snowman, elf, gingerbread figure, holiday tree, and more. Inside the box are two individually wrapped, delectably creamy chocolates, a 3D puzzle toy and a fun facts card. These ethical toys double up as adorable decorations, too.



Kids will love this festive trio of Christmas character hot chocolate bombes. Each box contains a hot chocolate Santa, reindeer and snowman. See their eyes light up as you pour hot milk into a mug and watch the chocolate melt and magically release the marshmallows and cocoa inside. It's a sweet treat the whole family can enjoy.



Know someone who loves Canada and loves to eat? These elegant dinner napkins, crafted by Jaxx & Marbles, feature maps of some of Ontario's most iconic travel destinations — from Georgian Bay to Algonquin Park, and from Lake Simcoe to Lake Rousseau. There's also a map of Canada. Soft and stylish, the cotton-linen blend napkins measure 16" x 16".




Have a caffeine aficionado on your list? Give them the gift of perfectly brewed coffee at home. The Espro's patented double micro-filter elevates the flavour of the bean, leaving no grit behind. The result: amazing coffee every time. And if your coffee lover likes to travel, the Espro Travel Press delivers clean, rich coffee on the go — from first lush sip to last.



Give the gift of smooth sipping with this lightweight, near-unbreakable ceramic travel cup. Designed to be ultra insulating, the 12 oz. Atlantis Hyper Pure Ceramic Cup has a sleek, elegant design and is available in two colours: Midnight and Stardust. It's perfect for enjoying coffee, tea and hot chocolate on those cold commutes.



Nothing says "personal gift" like a handmade hat. Give some warmth this holiday season with a toque knitted by 13-year-old Jules Creed. Crafted with 100% acrylic yarn, these colourful hats are available in nine different shades and patterns — with checkerboards and moose, stripes and solids and in a rainbow of shades. Suitable for all ages, there's a toque here for everyone.


Happy Holidays to you and your family from the Creeds family!


Be in the know
Promotions, new products and sales. Directly to your inbox