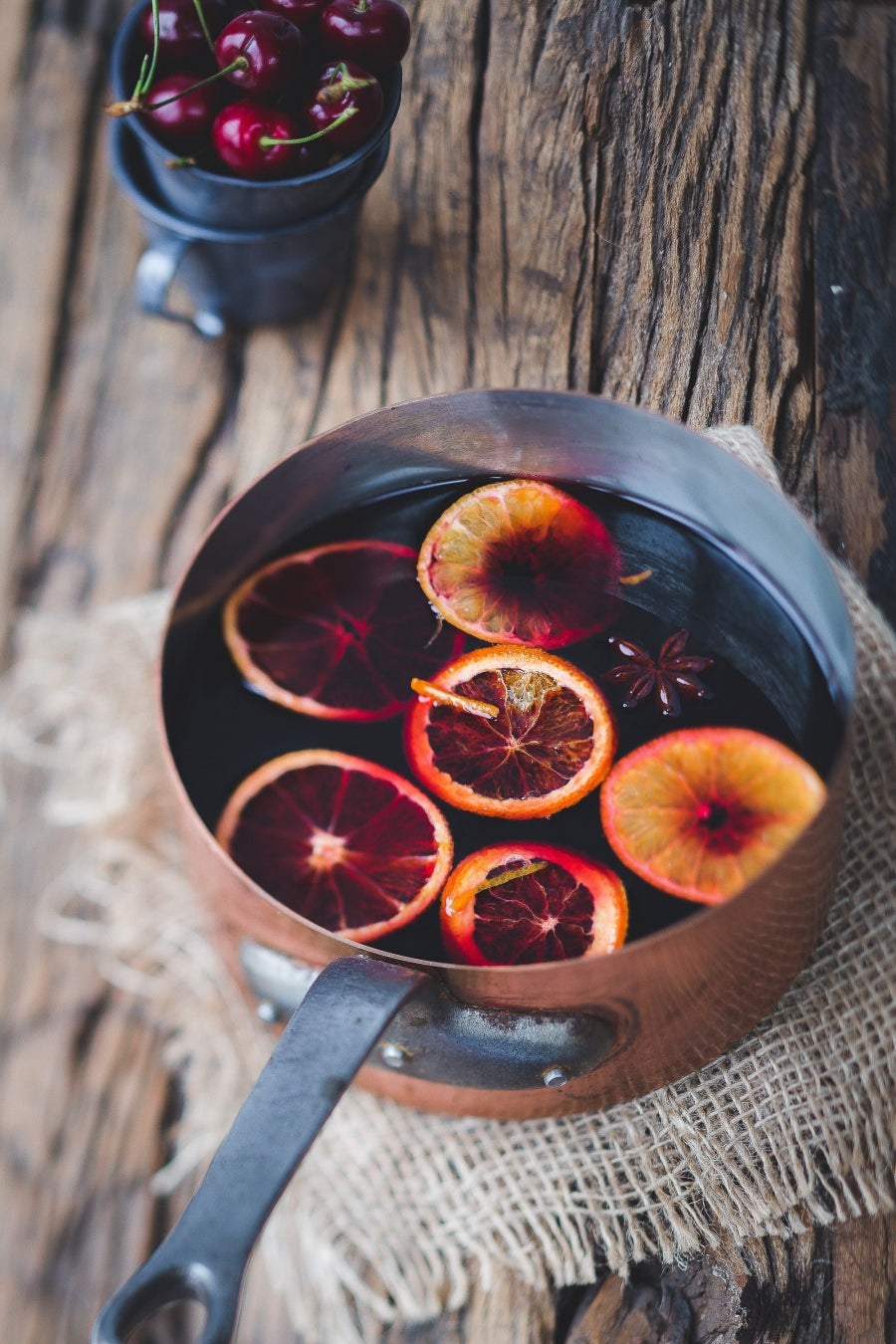 Classic Mulled Wine
| by Jonah Creed
The smell of mulling wine is so evocative of the holidays, it's almost overpowering. Almost.
We love the classic holiday scents of cinnamon, cloves and star anise wafting through the air. And the best part about this recipe is all the spices are pre-mixed for you. Just add your tipple of choice, take a long sip and wait for Santa to make an appearance. 
Serves 8
Ingredients
1/4 cup Victoria's Mulling Spices
1 (750-ml) bottle red wine, such as Cabernet Sauvignon
3 tablespoons honey, maple syrup or sugar
1 orange, cut into 1/4 inch rounds
1/4 cup brandy, optional
Directions
1.  In a large saucepan combine all ingredients over medium- low heat. Cook until the mixture just barely reaches a simmer. Do not boil. Cover and reduce heat to simmer for 15 minutes or up to 1 hour.
2. If using brandy add just before serving along with your preferred garnish. like thick strips of orange zest and cinnamon sticks.
Be in the know
Promotions, new products and sales. Directly to your inbox