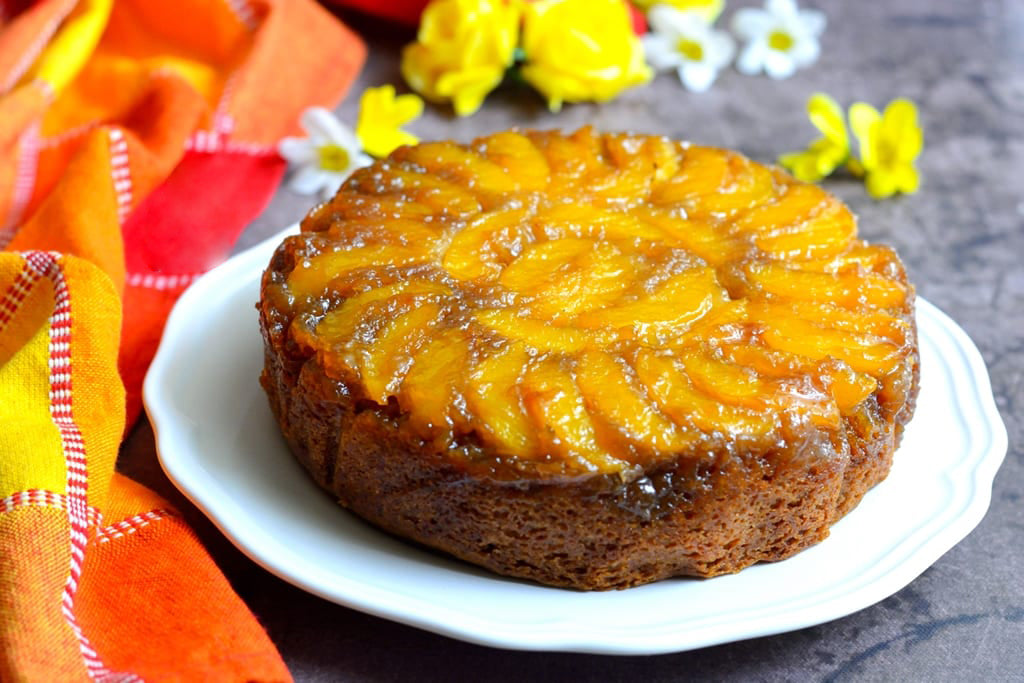 Three Easy and Delicious Peach Desserts
| by Jonah Creed
It's late summer and the glorious peach season has arrived. You can pick up local, fresh-picked peaches at farmers markets and roadside stands in abundance. Incredibly juicy and delectably sweet, Ontario peaches are just waiting to be enjoyed, whether as snacks or in salads and main courses.

And in desserts of course! Peaches are super versatile and easily transformed into sumptuous sweet treats with just a few ingredients. These simple peach dessert recipes are easy to make and deliver maximum peachy wow factor.  
Peaches and Cream Parfaits
A timeless classic.

Serves 4

Ingredients
4 fresh ripe peaches
1 teaspoon fresh lemon zest
6 tablespoons granulated sugar divided
1 ¼ cups heavy cream, cold
1 teaspoon vanilla extract
Pinch salt
Optional garnishes: extra lemon zest, cinnamon, vanilla wafers

Directions

1. Cut the ripe peaches into half inch wedges, then peel off fuzzy skins.

2. In a medium mixing bowl add the peaches, lemon zest, 5 tablespoons of sugar and a pinch of salt. Mix well. Set aside.

3. In a separate bowl add the cold heavy cream, 1 tablespoon of sugar and vanilla extract. Whip with a hand mixer until fluffy but still slightly pourable (not firm).

4. Spoon the peach mixture, including juice, into four glass ramekins or pedestal ice cream glasses. Top each glass with the lightly whipped cream. Tap gently so the whipped cream works down in between the peaches.

5. Cover each glass with plastic then refrigerate for at least one hour. 

6. To serve, garnish the tops with additional lemon zest, a sprinkling of cinnamon or a vanilla wafer.


Boozy Peach Cobbler
A family favourite with a whisky twist.


Serves 8-10

Ingredients
½ cup butter
1 cup all-purpose flour
2 cups sugar divided
1 tablespoon baking powder
Pinch of salt
1 cup milk
4 cups fresh peach slices
¼ cup whisky
1 tablespoon vanilla
1 teaspoon ground cinnamon
Directions

1. Preheat oven to 375°F

2. Melt butter and pour into a 9x13 inch baking dish.

3. In a mixing bowl combine flour, 1 cup sugar, baking powder and salt. Add milk and stir until just moistened. Pour into the buttered baking dish without stirring.

4. In a saucepan, add 1 cup sugar, peach slices and whisky. Bring to a boil over high heat, stirring constantly. Remove from heat and stir in vanilla. Pour peaches over batter (do not stir) and sprinkle with cinnamon.

5. Bake for 45 minutes. Serve while warm with vanilla ice cream or gelato.
Upside-Down Peach Cake
Looks amazing and tastes heavenly — with minimal effort.


Ingredients

¾ cup butter, softened, divided
½ cup packed brown sugar
2 cups sliced fresh peaches, sliced
¾ cup sugar
1 large egg, room temperature
1 teaspoon vanilla extract
1-¼ cups all-purpose flour
1-¼ teaspoons baking powder
¼ teaspoon salt
½ cup milk

Directions

1. Melt ¼ cup butter and pour into an ungreased 9-inch round baking pan. Sprinkle with brown sugar.

2. Arrange peach slices in a single layer over sugar.

3. In a large bowl, cream sugar and remaining butter until light and fluffy (about 5-7 minutes). Beat in egg and vanilla.

4. In a separate bowl combine flour, baking powder and salt. Add to creamed mixture alternately with milk, beating well after each addition. Spoon over peaches.

5. Bake at 350° for 45-50 minutes until a toothpick inserted in the centre comes out clean, Cool for 10 minutes before inverting onto a serving plate. Serve warm.
Be in the know
Promotions, new products and sales. Directly to your inbox