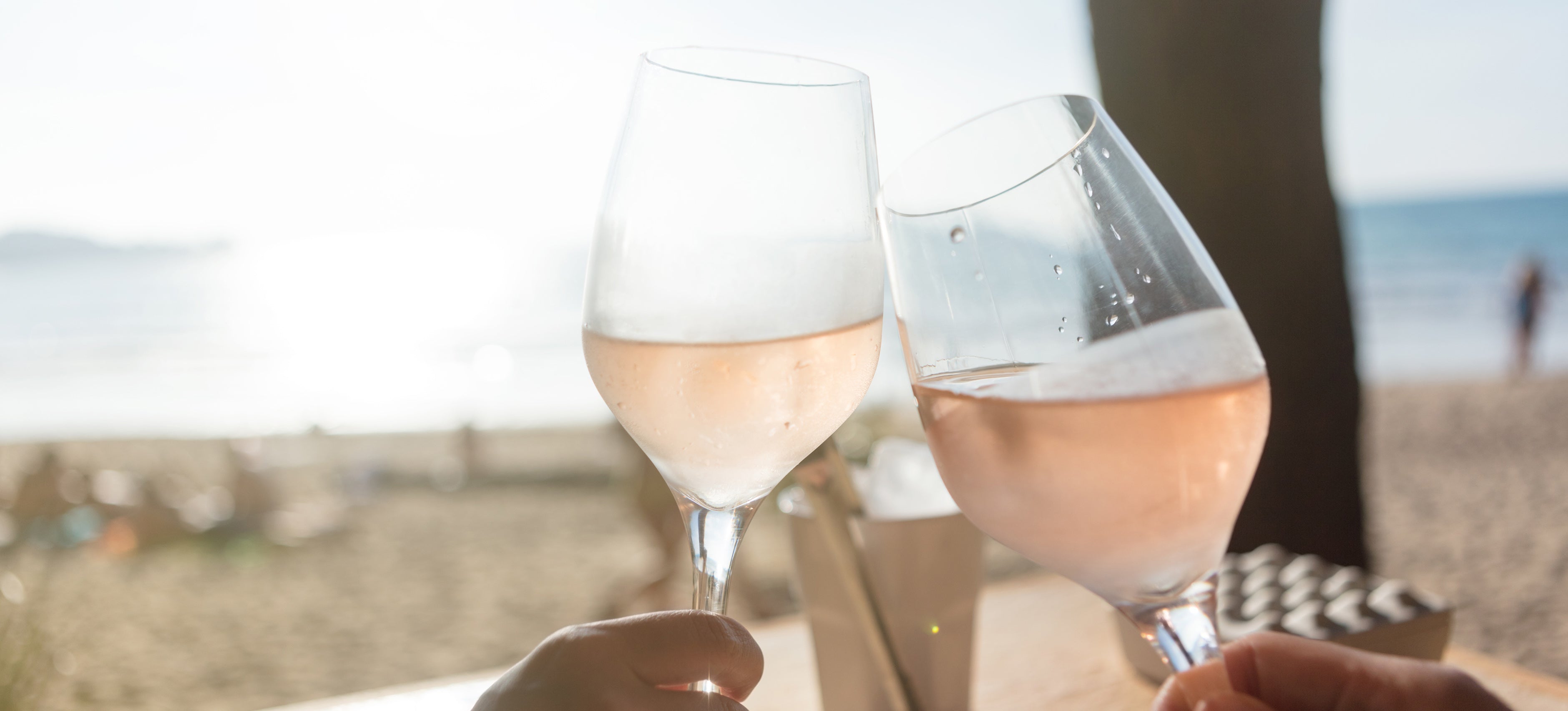 10 Delightful Summer Wines to Sip
| by Jonah Creed
Summer is the perfect time for gathering with friends, whether in the backyard, at the cottage or on the beach — wherever the weather is wonderful. And the best way to celebrate the sunshine and heat is with fine food and drink. As savvy wine drinkers know, there is a delightful vintage to pair with whatever you're eating.

We've rounded up some of our favourite wines to enjoy alongside your picnics, BBQs, dinner parties and romantic suppers for two. From buttery Chardonnays to fresh Sauvignon Blancs, and from citrusy rosés to silky Pinots, these lush vinos will leave an impression on your palate and your guests (if you're sharing).

Cheers to the refreshing, clean and crisp wines of summer. Happy sipping!
White
This is a lovely, refreshing and elegant Sauvignon Blanc. Enjoy complex flavours of bright citrus fruit and a subtle herbaceous nose in this French favourite. We love its mid-palate pops of peach and stone fruits and a perfect hint of minerality on the finish. Pairs well with shellfish and tangy cheeses.
We love Flammerole, a clean and crisp Chardonnay from Pearl Morissette. With bright flavours of green apple and pear, and summer-in-a-glass floral notes, this refreshing medium body white has just the right amount of oak. Serve this buttery Niagara gem with rich fish, pork or vegetarian dishes.
This fresh and zesty Pinot Grigio is pretty much perfect. With an elegant aromatic profile and tangy and mineral taste, it's both beautiful to sip and serve with food. We love this dry, thirst-quenching wine with antipasto, grilled fish and risotto.
If you love Champagne but not the price, let this bright, medium-bodied Chardonnay sparkle up your summer. Savour notes of apple, citrus and toasted brioche in this vivacious vintage. This sparkler pairs well with Asian spicy dishes, fried chicken and caramel popcorn.
Rosé
We love this bright salmon-coloured pinot noir rosé from Joseph Mellot. With tantalizing flavours of ripe red fruit, this elegant wine has a clean citrus finish. It's delightfully thirst-quenching, too. Enjoy with pesto, soft cheeses or a grilled chicken caesar salad.
Can a wine be romantic, sensual and glamorous? Yes, if we're talking about Roselana Rosé. This dry rosé from Pearl Morissette drinks like a claret-style light red with notes of juicy summer fruits. Enjoy this fresh, vivacious and downright pretty rosé with salmon.
Spark is a sparkling Niagara pinot with crisp notes of white peach, lemon tart, tangerine, cherry blossom and a touch of cream. Serve this refreshing sparkler — with its gorgeous light gold colour — with salmon tartare or spinach salad. Or elegantly solo.
Red
Fall in love with this smooth and silky Pinot Noir from the Loire Valley. It's medium-bodied, bursting with lush flavours of strawberry, ripe cherry and cranberry. Crisp, light and perfectly balanced, La Noue is ideal with seared or smoked fish and meats.
Uncomplicated, unpretentious and undeniably delicious, Old Vine Red is a gorgeous Zinfandel. This offering from Marietta Cellars in Sonoma County has a supple mouth feel and a rich, solid structure. It's amazing with BBQ red meats and lamb.
Explosive, lush and indulgent … There are many more words to describe this Lemberger, Cab Franc and Merlot blend from Niagara. Enjoy waves of tart and spicy dark fruit with smoky undercurrents in this vibrant wine. Pairs well with brined cheese like halloumi.
Be in the know
Promotions, new products and sales. Directly to your inbox